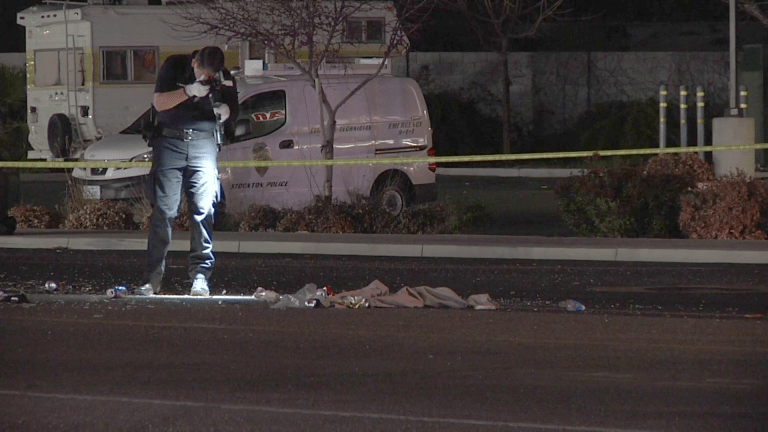 Fatal Pedestrian Hit-and-Run in Stockton
A senior man was fatally struck by a hit-and-run driver Saturday evening near intersection of Mariposa and Eight Street.
Stockton: Stockton Police are investigating the fatal hit-and-run collision of a 62-year-old man Saturday, Mar. 6. The crash happened at about 7:49 p.m. near the intersection of Mariposa Road and Eighth Street. The pedestrian was found down in the roadway. Emergency crews attempted to provide life-saving aid to the patient but he died at the scene. Relatives at the scene said he was carrying recyclables at the time of the crash. Traffic officers responded to investigate the collision.
​
Gaby Muro Photojournalist, Key News Network