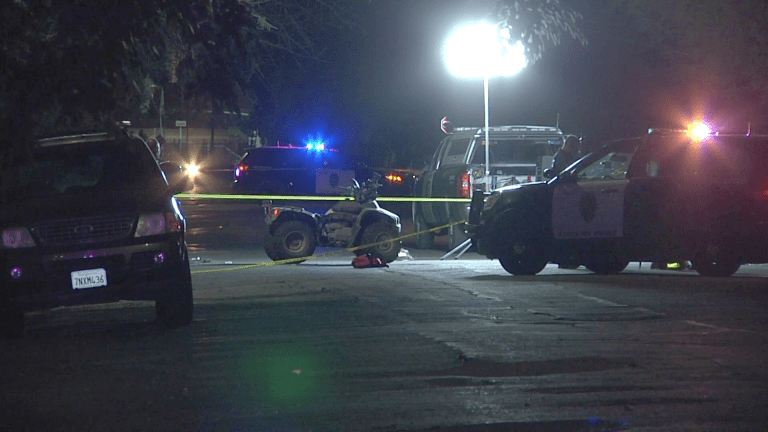 Fatal Quad Collision with Vehicle in Stockton
Male quad driver succumbed to injuries from a collision with a vehicle near Hunter and Jackson Streets.
Stockton: Stockton Police Department responded to a crash involving a quad near Hunter and Jackson Streets at around 7:00 p.m. Wednesday, Apr. 14, 2021. Authorities say a 20-year-old man was driving the quad with a 17-year-old male and ran a stop sign at Jackson Street. They crashed into the vehicle of a 57-year-old woman driving west on Jackson Street. Both people on the quad were taken to the hospital. The 20-year-old driver later died and the 17-year-old is still being treated.
​
Gaby Muro Photojournalist, Key News Network