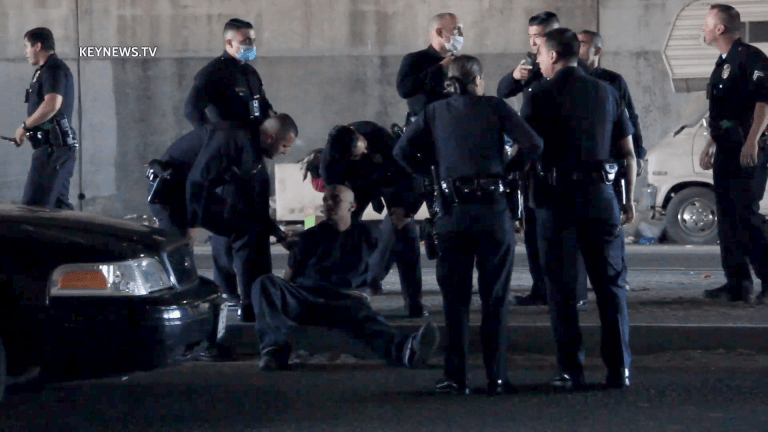 Felony Suspect Pursuit Ends in Collision, Suspect Apprehended After Fleeing on Foot
A felony suspect is in custody after a collision with a light post, then fleeing on foot during a police pursuit on Sunday evening in Sun Valley.
Sun Valley: Los Angeles Police Department officers were in pursuit of a felony suspect on the Northbound I-5 Freeway around 5:10 p.m.on Sunday, May 23, 2021. During the pursuit, the suspect collided with a light post at the Northbound I-5 on-ramp and Lankershim Boulevard. He then fled on foot eastbound toward Tuxford Street and Lankershim where he was apprehended by LAPD and transported to a hospital by Los Angeles Fire Department paramedics. LAPD is investigating the scene of the collision. 
Oscar Sol Photojournalist, Key News Network