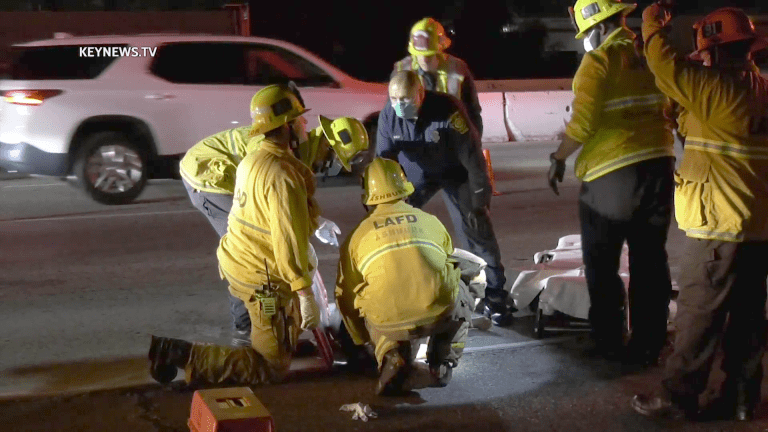 Female Pedestrian Struck, Injured on 210 Freeway (GRAPHIC)
Pedestrian was struck and injured on the EB 210 Freeway in Pacoima late Sunday evening.
WARNING: Video is classified as Graphic Content
Pacoima: At approximately 8:00 p.m. Sunday, Apr. 25, 2021, Los Angeles Fire Department and California Highway Patrol responded to a call involving an auto vs pedestrian on the Eastbound 210 Freeway just west of the 118 Westbound transition. Upon arrival, LAFD located a female lying on the #4 lane on the 210 Eastbound. The female was transported to a local hospital with serious injuries by LAFD paramedics. The driver of the vehicle that struck the pedestrian remained on the scene with CHP. The circumstances of the pedestrian on the freeway is under investigation.
​
Andrew Gonzalez Photojournalist, Key News Network
​