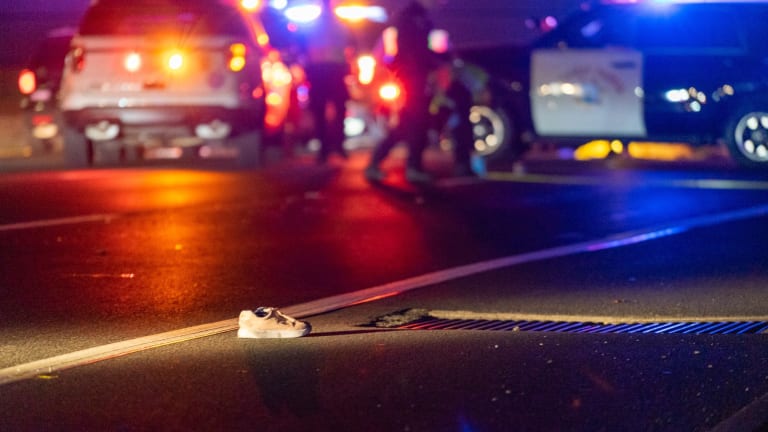 Female Struck by SUV After Jumping from Rear Seat of Uber Vehicle onto Freeway
A female was killed on the southbound 101 Freeway at Laurel Canyon after jumping from a vehicle driven by an Uber driver
Los Angeles: Around 10:45 p.m., Saturday, September 26, 2020, a female passenger in a vehicle driven by an Uber driver, jumped from the right rear seat onto the #2 lane of the southbound 101 Freeway at Laurel Canyon where she was struck and killed by a Cadillac SUV, according to a California Highway Patrol officer at the scene of the incident. One other vehicle potentially struck the female, but the initial impact from the SUV, not landing on the road, is what reportedly caused her death.
CHP says the female was traveling from West Hills to the Greyhound station when she jumped from the back seat onto the freeway and immediately was struck and killed upon impact by the SUV. The female was not identified by CHP at the time of the incident. LAFD was on location, as well as the Coroner.
The Los Angeles County Dept. of Medical Examiner-Coroner has identified the female as 36-year-old Ekaterina Novichkova from North Hollywood.
​
Andrew Loera Photos, Key News Network