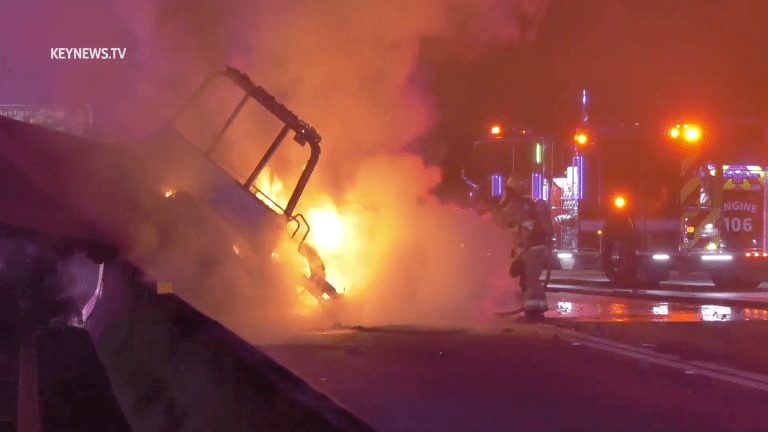 Fiery Tow Truck Center Divider Collision on 210 Freeway
Firefighters extinguished flames from a tow truck center divider collision on the 210 Freeway.
Arcadia: At 12:15 a.m. Wednesday, Mar. 10, a call went out to California Highway Patrol regarding a tow truck on fire that crashed over the center divider on the Westbound 210 Freeway at the Santa Anita Boulevard exit. Arcadia Fire and the Arcadia Police Department along with CHP, responded to the incident and located the tow truck engulfed in flames high centered on the divider in the middle of the freeway. Fortunately, the driver of the tow truck was able to escape without injury. CHP blocked the west and eastbound lanes of the 210 Freeway to extract the vehicle from the scene. CHP also issued a hard closer for Cal Trans due 55 gallons of diesel fuel that leaked from the tow truck onto the roadway.
​
Jack Reynolds Photojournalist, Key News Network