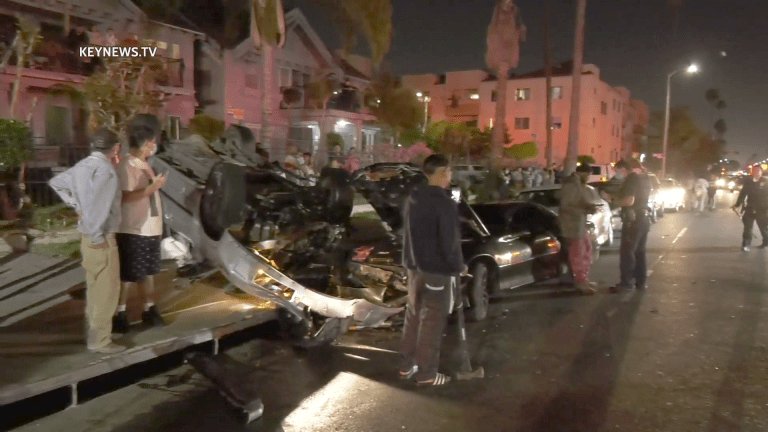 Fight Erupts After Multi-Vehicle Traffic Collision
Tempers flared after a multi-vehicle collision on Figueroa Street in Vermont-Slauson Tuesday night.
Los Angeles: Around 10:11 p.m. Tuesday, May 4, 2021, the Los Angeles Fire Department responded to the 5000 block South Figueroa Street in the city of Vermont-Slauson for a multi-vehicle traffic collision. When crews arrived, they found two vehicles flipped over in the roadway with two victims trapped. One of the victims, who was driving a black Camaro, exited the vehicle and engaged in a fight with the other victim of the crash. Damage occurred to multiple vehicles in the course of the collision. LAFD contacted the Los Angeles Police Department for assistance. LAPD is currently investigating. 
Jack Reynolds Photojournalist, Key News Network