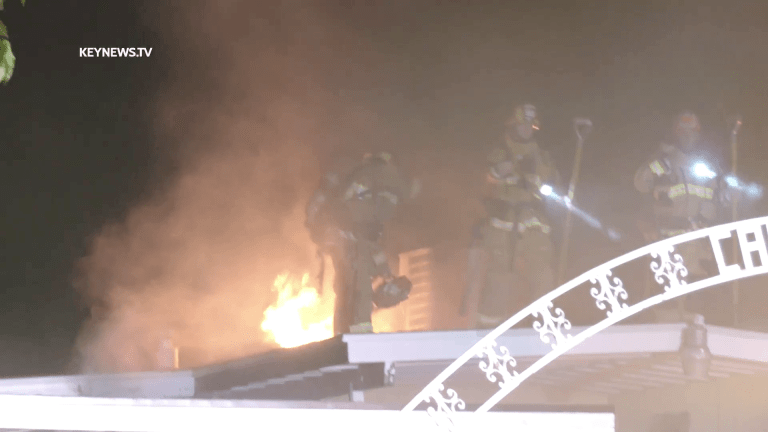 Video: Fire at House for Sale in Pacoima
Firefighters extinguished flames at a house for sale on Amboy Avenue in Pacoima.
Pacoima: Los Angeles Fire Department responded to a reported structure fire Monday, Nov. 15, at 9:13 p.m. on the 9500 block of Amboy Avenue in Pacoima. When units arrived, they found an unoccupied, for sale, one-story house with light smoke showing. Firefighters started attacking the small amount of flames from the roof. LAFD knocked down the fire within 15 minutes.