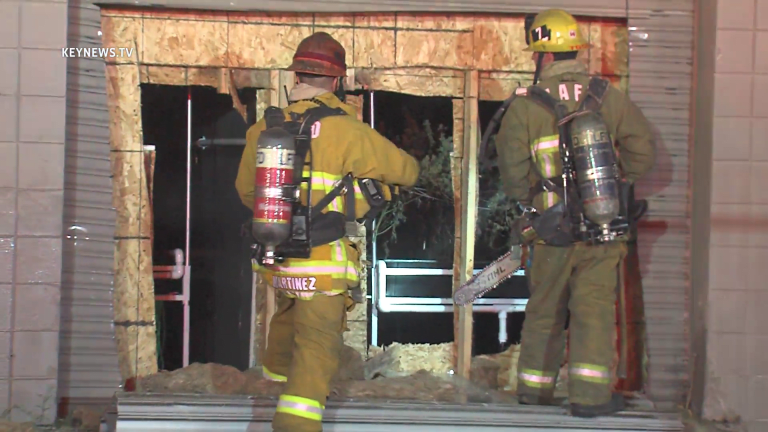 Fire at Van Nuys Marijuana Grow Operation
LAFD responded to a fire at a substantial marijuana grow operation on W. Arminta Street in Van Nuys.
Van Nuys: At 3:13 a.m. Thursday, Jan. 28, 2021, the Los Angeles Fire Department responded to a reported fire on the 14700 block of W. Arminta Street. Upon arrival, LAFD began an aggressive attack on the fire. When they entered the 50' x 100' structure, LAFD located a substantial marijuana grow operation. After approximately 20 minutes, LAFD were able to locate the source of the fire and achieve a knockdown. The possible cause of the fire is related to illegal electrical power in the building. LAFD requested the Los Angeles Police Department and Department of Water and Power to the location for further investigation.
​
Andrew Gonzalez Photojournalist, Key News Network
​
​