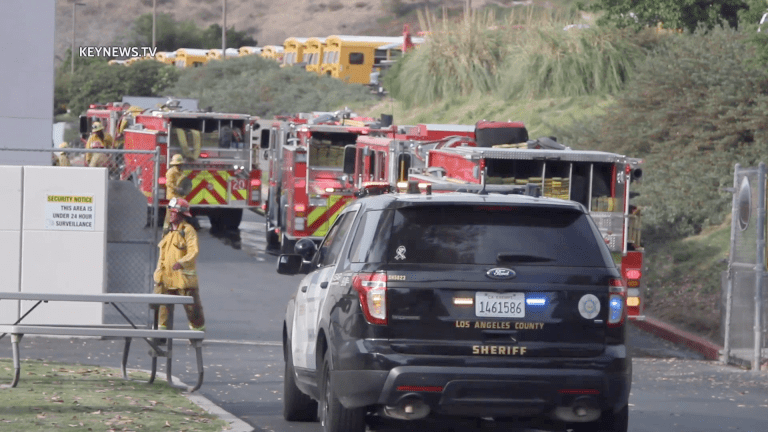 Fire at William Hart District Maintenance Building in Santa Clarita
LA County firefighters extinguished a fire at the William Hart District Maintenance building on Centre Pointe Parkway.
Santa Clarita: On Tuesday, June 15, 2021, Los Angeles County Fire Department responded to a fire in a William Hart District maintenance building located at 21425 Centre Pointe Parkway. Firefighters set up blowers for the smoke showing from one of the entrances and continued to extinguish the flames from inside the building. A few employees were told to evacuate the area. The source of the fire is unknown at this time and under investigation.
Oscar Sol Photojournalist, Key News Network