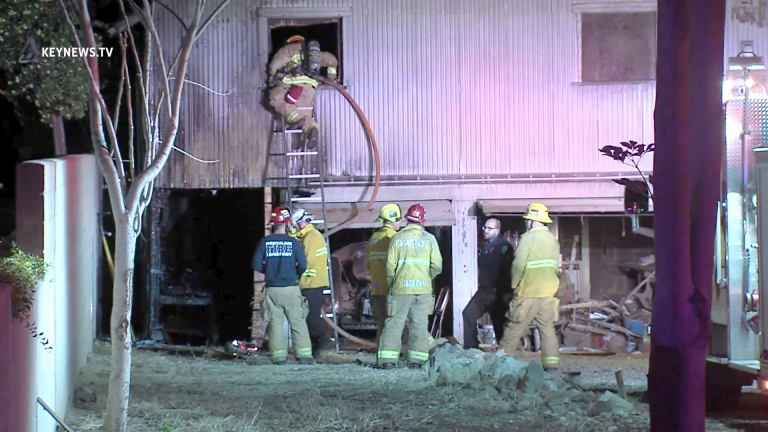 Fire Damage at Montclair Historic Reeder Ranch House
An outdoor warming fire damaged part of historic Reeder Ranch house early Monday morning.
Montclair: Around 2:15 a.m. Monday, Apr. 19, 2021, Montclair Fire Department responded to reports of an outside warming fire. Fire crews arrived and located smoke coming from the historic Reeder Ranch house on the 4400 block of Holt Boulevard. Montclair Police Department officers stated they found beer bottles in the area of the fire. Part of the building was burned from the fire. This is the first house ever built in the city of Montclair. You can read more about historic Reeder Ranch house here.
​
Tony V Photojournalist, Key News Network