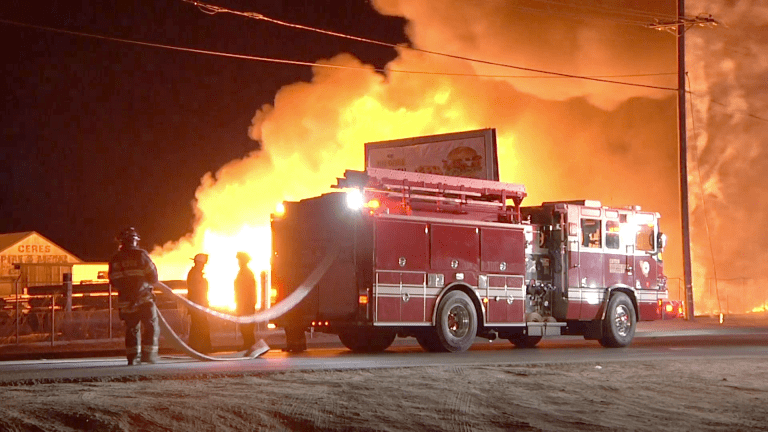 Fire Erupts at a Modesto Pallet Yard
Firefighters extinguished a large fire at a pallet yard early Monday morning on Hatch Road.
Modesto: On Monday, June 14, 2021, at around 12:45 a.m., a large fire erupted at a pallet yard in South Modesto on Hatch Road that cut off power to homes and businesses in the area. The fire also caused the closure of a busy roadway. Several fire agencies responded to the scene to battle the heavy smoke and flames. 
Gaby Muro Photojournalist, Key News Network