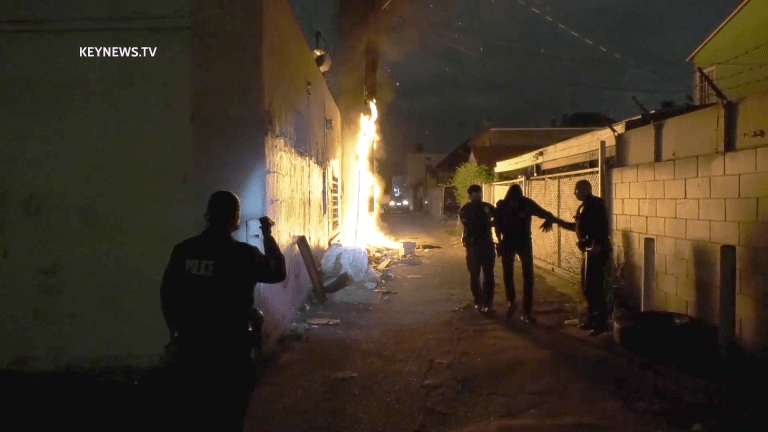 Fire Erupts in Pico-Union Alley
LAPD detained one male as arson investigation is underway as possible cause of fire in alley on Hoover Street.
Pico-Union, Los Angeles: On Thursday, Apr. 22, 2021, around 12:08 a.m., Los Angeles Police officers noticed a fire on the 1800 block of Hoover Street and contacted the Los Angeles Fire Department to respond. When LAPD went to investigate the fire in the alley, they detained a male who may be a person of interest. Fire was burning from the ground up, extending into the back windows of the auto body shop and onto a power pole, Firefighters quickly extinguished the flames. LAFD and LAPD are investigating the cause of the fire as possible arson.
​
Jack Reynolds Photojournalist, Key News Network