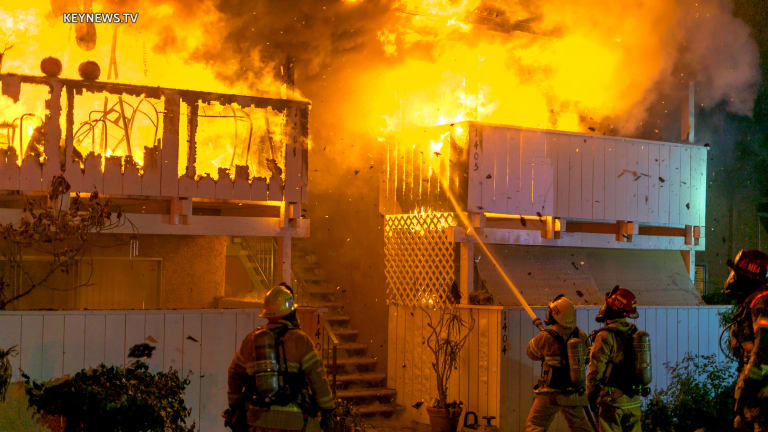 Firefighters Battle Burning Ventura Apartment Fully Engulfed in Flames
Apartment fire displaces eight adults and four children early Saturday morning on Cypress Point Lane in Ventura.
Ventura: A second story apartment was fully involved in flames by the time first responders arrived at approximately 1:55 a.m. Saturday, Nov. 6, 2021. The fire, which was initially reported at 1300 Saratoga Ave. in Ventura, was corrected to the 1300 block of Cypress Point Ln. Ventura Police Department officers arrived at the scene and searched the building before the fire department arrival and reported no victims trapped.
A shirtless man could be seen near the fire building stating that he lived in the affected apartment but that he was able to escape. Ventura Fire Department crews arrived and were able to achieve knockdown of the fire in approximately ten minutes. One victim called later and reported they were suffering from burns related to the fire, but were reportedly far away from the affected structure. The cause of the fire is not known at this time.
According to the Ventura Fire Department, eight adults, four children and one dog are displaced due to the fire. Red Cross assistance was requested.