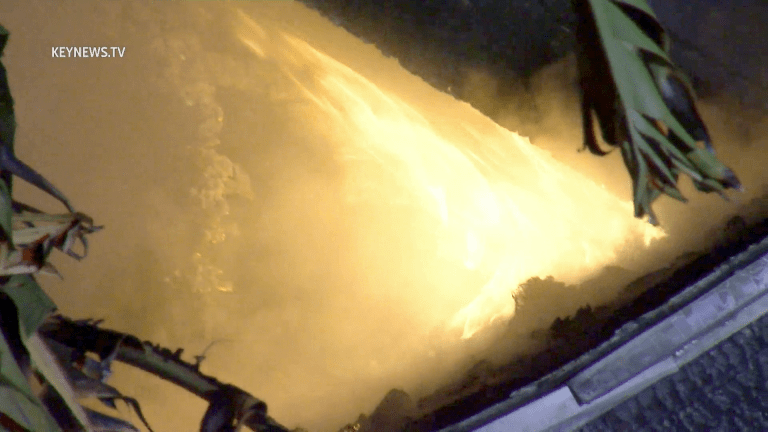 Firefighters Battle Hyde Park House Fire (GRAPHIC)
Occupants safe after home erupts in flames early Friday morning on South Victoria Avenue.
WARNING: Video is classified as Graphic Content
Hyde Park: At approximately 12:52 a.m. Friday, Apr. 2, 2021, Los Angeles Fire Department responded to a structure fire on the 5100 block of South Victoria Avenue. When crews arrived, a one-story single family dwelling was well involved in flames. Firefighters located the five occupants of the home safely outside of the building with no injuries reported, according to LAFD. One of the occupants was treated for smoke inhalation at the scene by LAFD. Crews fought the flames in offensive mode. By 1:13 a.m., LAFD reported that it took 34 firefighters 21 minutes to extinguish the flames with no injuries reported. Firefighters prevented the fire from extending into the attic. The cause of the fire and cost of damage will be determined. There are no further details.
​
Zak Holman Senior Photojournalist, Key News Network