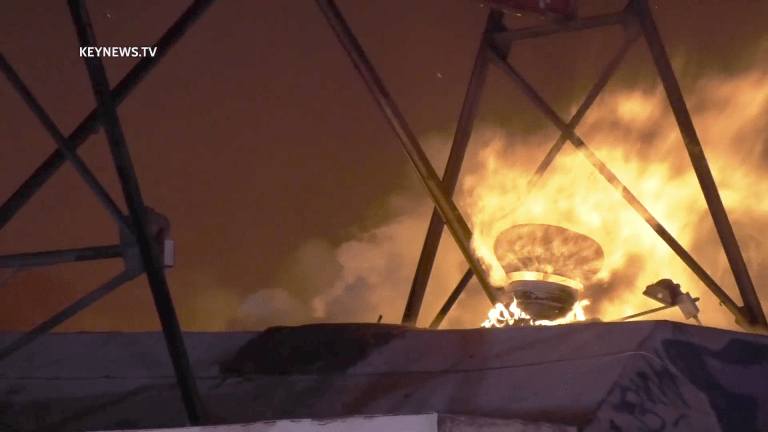 Firefighters Battle Large Commercial Structure Fire in Boyle Heights
Firefighters battled a Greater Alarm commercial structure fire on East 1st Street late Monday night in Boyle Heights.
Boyle Heights: Around 11:39 p.m., Monday, Sept. 27, Los Angeles Fire Department crews responded to a Greater Alarm commercial structure fire at 1601 East 1st Street in the City of Boyle Heights. Upon arrival at the location, firefighters found large flames through the roof of the building and went into defensive fire attack.
Around 12:51 a.m., Tuesday, LAFD updated the status of the fire stating it would be an extended operation due to remaining pockets of fire the firefighters cannot safely reach. It was also reported that the structural integrity of the building is compromised with cracks and separation in more than one wall. LAFD anticipated that the incident would be active for several hours even though the bulk of the fire had been extinguished.
There were no injuries reported. LAFD arson section responded for the investigation per protocol for a fire of the size.