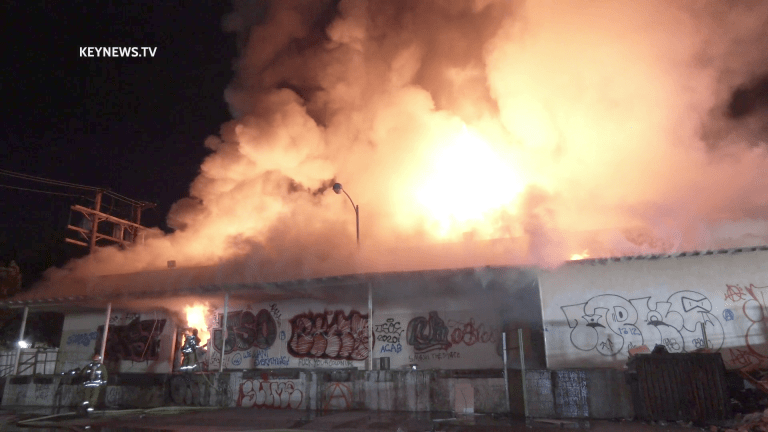 Firefighters Battle Major Emergency Sun Valley Structure Fire
An intense blaze burned through a vacant commercial building on Vineland Avenue in Sun Valley early Thursday morning.
Sun Valley: Around 3:11 a.m. Thursday, July 22, 2021, the Los Angeles Fire Department responded to a structure fire on the 8000 block of North Vineland Avenue. When Crews arrived at the scene, a one-story, 80,000 square foot vacant commercial building had heavy fire showing. 
Firefighters were in defensive mode as they battled the blaze which grew to a Major Emergency status incident. According to LAFD, over 100 firefighters extinguished the flames in one hour and 35 minutes. No injuries were reported. LAFD Arson section will conduct a cause investigation per protocol for a fire of this size..
Keith Johnson Photojournalist, Key News Network