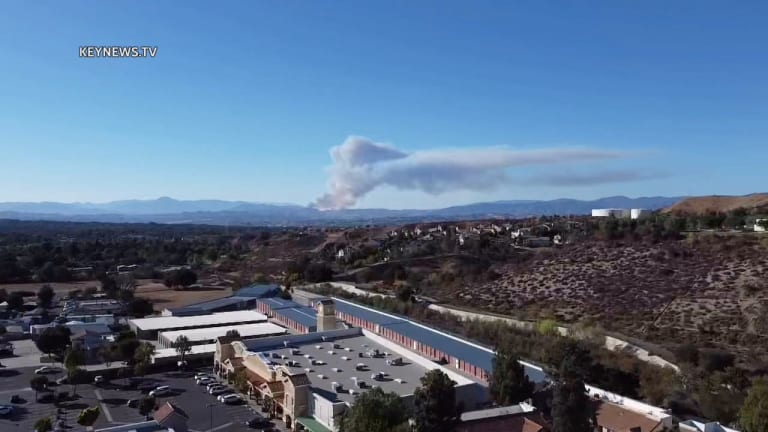 Firefighters Battle "Route Fire" North of Castaic
Firefighters battle a brush fire that started burning near Interstate 5 on Saturday afternoon closing the freeway in both directions.
Castaic: A brush fire was reported around 3:55 p.m. Saturday, Sept. 11, off Interstate 5 north of Castaic causing temporary shut down of the freeway in both directions. California Highway Patrol closed both north and southbound lanes of I-5 at SR-138 and Templin Highway.
Los Angeles County Firefighters are assisting Angeles National Forest with the battle for containment of the 400 acre brush fire that was dubbed the "Route Fire." Angeles National Forest reported, per the incident commander, that good progress is being made due to an aggressive aerial attack. Two helicopters from LACoFD and one from Angeles National Forest made water drops throughout the evening.
An update Saturday evening from LACoFD reported the fire at 0% containment at approximately 392 acres. Two lanes in either direction are now open on Interstate 5. It was reported earlier from Angeles National Forest that an unknown number of structures are threatened but are being protected with assistance from LACoFD and that two firefighters with burn injuries were transported for additional treatment.