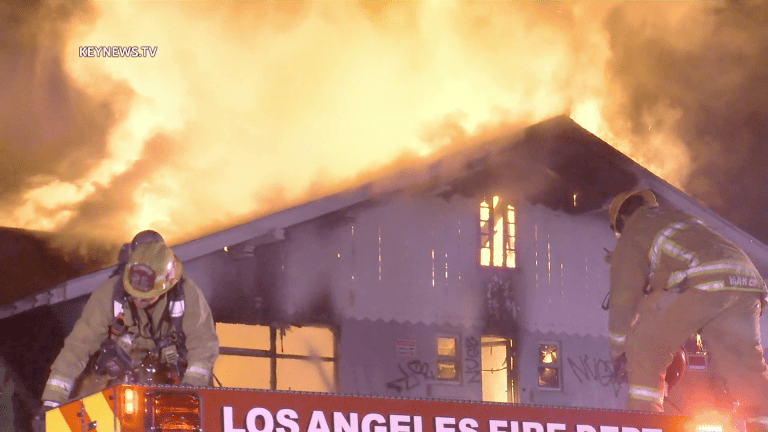 Firefighters Battle Second Fire at an Arlington Heights House
Firefighters battled a blaze in a home Thursday morning that burned before near the intersection of Venice and Wilton Place.
Los Angeles: A large two-story home that burned before on an unknown date, burned for a second time on Thursday, July 8, 2021, at approximately 1:48 a.m. near the intersection of Venice Boulevard and Wilton Place in the Arlington Heights neighborhood of the City of Los Angeles. Los Angeles Fire Department responded and located the home with heavy fire showing from both floors. 
Firefighters assumed a defensive posture on the fire, and began protecting exposures to the north and south of the fire building. After an aggressive defensive fire attack, LAFD moved to an offensive mode to achieve a final knockdown at approximately 2:15 a.m. 
Zak Holman Senior Photojournalist, Key News Network