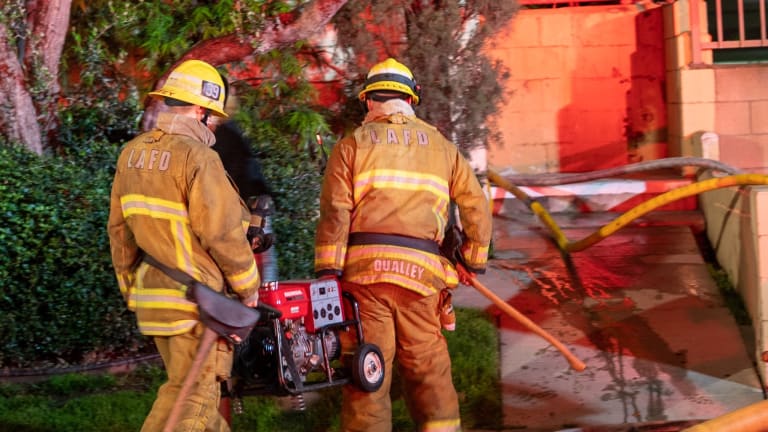 Firefighters Battle Stubborn Fire in Walls of 2-Story Encino Apartment Building
97 firefighters were on scene at a garden-style apartment complex battling a challenging fire that spread to the attic.
Encino, CA: At 8:41 p.m. Thursday, Los Angeles Fire Department responded to a call for a fire at a 2-story garden-style apartment unit on the 5400 block of N Yarmouth Avenue. It took 97 firefighters 56 minutes to extinguish the stubborn fire that started in the walls and progressed up into the common attic spreading horizontally. The origination of the fire made it challenging for firefighters to battle.
​
​
According to LAFD, the roof ventilation group "cut a 'strip ventilation' to stop progress of the fire on one direction" and worked to "cut another one to 'trap' the fire." Firefighters who were working the interior, opened walls to locate and extinguish the fire while additional crews conducted salvage operations to protect the unit contents, according to LAFD.
​
​
​
No one was injured and the structure was unoccupied at the time of the fire. Three units are initially reported as sustaining the most damage according to LAFD.
​
​
Andrew Loera photos, Key News Network
​