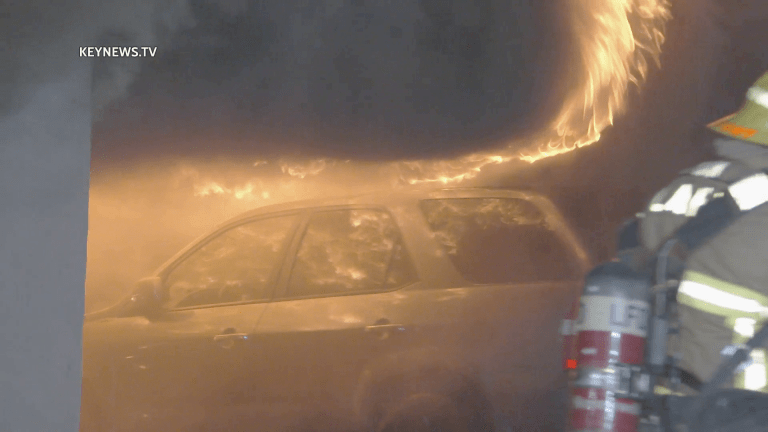 Firefighters Battled Intense Westlake Carport Fire
Firefighters extinguished a blazing carport fire behind an apartment complex on Bonnie Brae Street early Tuesday.
Los Angeles: Four cars and storage burned in a back carport Tuesday, Apr. 13, 2021, at 3:21 a.m. on the 200 block of South Bonnie Brae Street in Westlake. The Los Angeles Fire Department responded and arrived to heavy fire showing from a carport behind a two-story apartment complex. The fire burned intensely enough to damage cars in an adjacent parking area. Knockdown was achieved in approximately fifteen minutes.
​
Zak Holman Senior Photojournalist, Key News Network
​
​