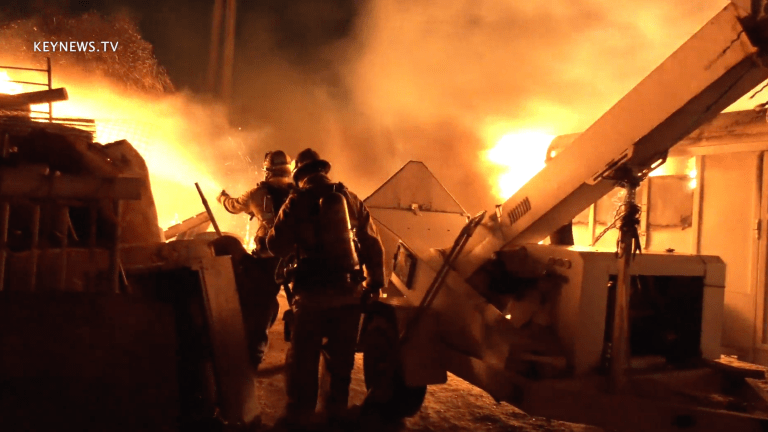 Firefighters Contain Flames Battling Blaze in Windy Sylmar
210 Freeway at Polk closed in both directions Tuesday night as firefighters contained fire in windy conditions.
Sylmar: At 7:47 p.m., Tuesday, Jan. 19, 2021, the Los Angeles Fire Department responded to a brush fire appearing to be centered in a nursery on the northbound side of the 210 Freeway, at the Polk offramp, extending to the southbound side of the freeway. According to LAFD, additional resources were in place on the southbound side of the 210 at Polk to defend condo buildings exposed to embers. Multiple air resource water drops were employed to aid in extinguishing the flames. One house, one bungalow, and brush along the 210 Freeway burned. No evacuation orders were in place and no injuries were reported.
By around 9:00 p.m., LAFD reported that all forward progress was stopped, while firefighters continued to get hand lines around the burn area. Crews will remain into the evening to clean up hot spots.
​
​
​