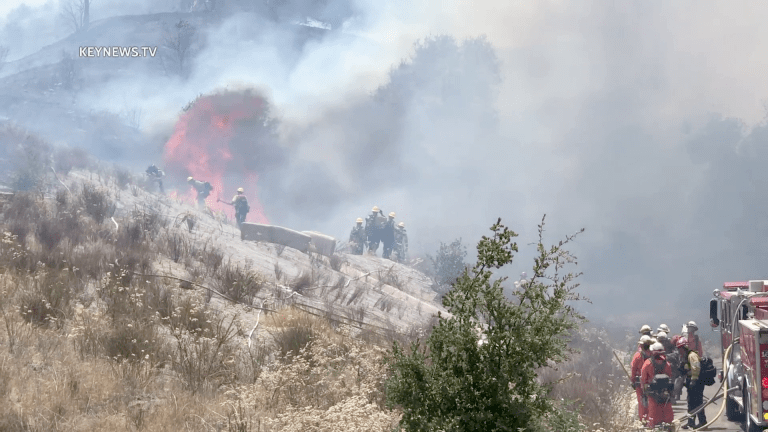 Firefighters Contain Santa Clarita Brush Fire
Los Angeles County Firefighters stopped forward progress of a brush fire in Santa Clarita early Thursday afternoon that was just over 2 acres.
Santa Clarita: The Los Angeles County Fire Department responded to a brush fire early afternoon Thursday, July 15, 2021, at North Sierra Highway and Needham Ranch Parkway. LACoFD has determined the fire size to be 2.1 acres, down from the original earlier estimate of approximately 5 acres. Forward progress has been stopped, and crews will remain on the scene for the next several hours handling hot spots, according to LACoFD. No injuries were reported and no structures were threatened.
Oscar Sol Photojournalist, Key News Network