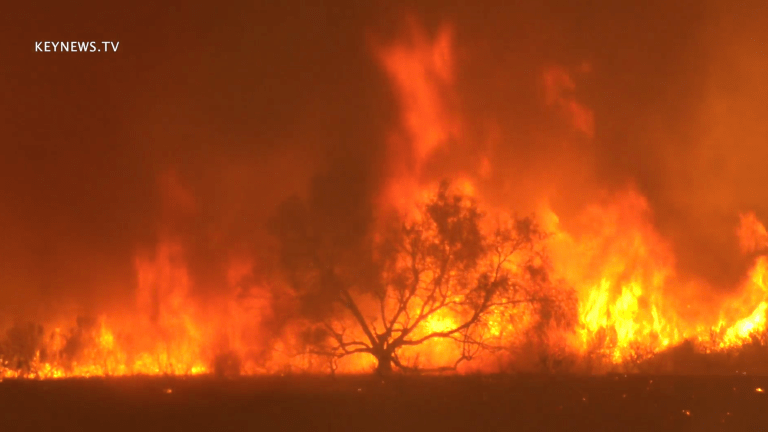 Firefighters Contain Wind Driven Erbes Fire in Ventura County
Firefighters protected structures, evacuated residents, during battle with wind driven brush fire in Thousand Oaks.
Thousand Oaks: Firefighters made containment progress after battling a 250 acre wind driven brush fire in Ventura County Thursday night. The fire erupted around 5 p.m., Jan. 14, 2021, on the north side of Erbes Road near Sunset Hills Boulevard, according to the Ventura County Fire Department. Ventura County Sheriff's Department assisted with road closures and evacuations as the northeast winds fueled the fire. Evacuations were put in place once the fire jumped Erbes Road threatening structures and infrastructure. Personnel from the Los Angeles Fire Department were also on location to assist. As of 8:00 p.m., repopulation was in progress handled by the Sheriff's Department and fire crews will remain on the scene overnight, according to Ventura County Fire Department. No structure loss has been reported.
​
​
​
Keith Johnson Photojournalist, Key News Network
​
​