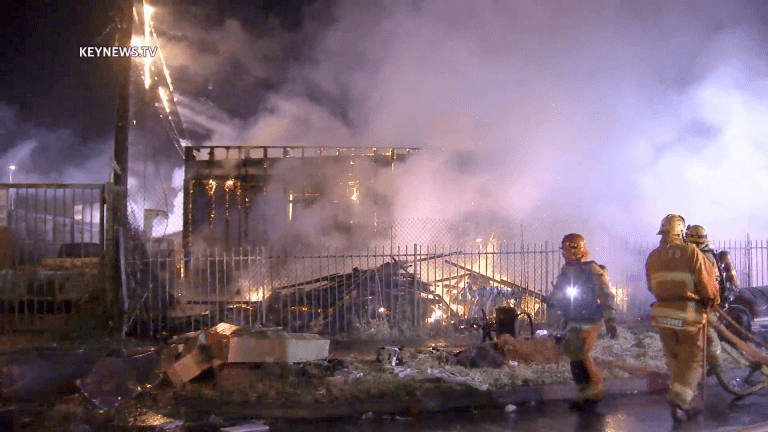 Firefighters Extinguish Flames in Several Units of a Row of Harvard Park Bungalows
Several units of a row of bungalows burned on South Western Avenue late Wednesday night.
Harvard Park: Around 11:42 p.m. Wednesday, May 19, 2021, the Los Angeles Fire Department responded to the 6000 block of South Western Avenue for a reported structure fire. Upon arrival, firefighters found a row of bungalows with fire showing from multiple units. According to LAFD, thirty-eight firefighters extinguished fire in several units of a row of bungalows with a common attic in 24 minutes. The building had no occupants upon LAFD arrival. There were no reported injuries. The cause of the fire is under investigation.
Zak Holman Senior Photojournalist, Key News Network