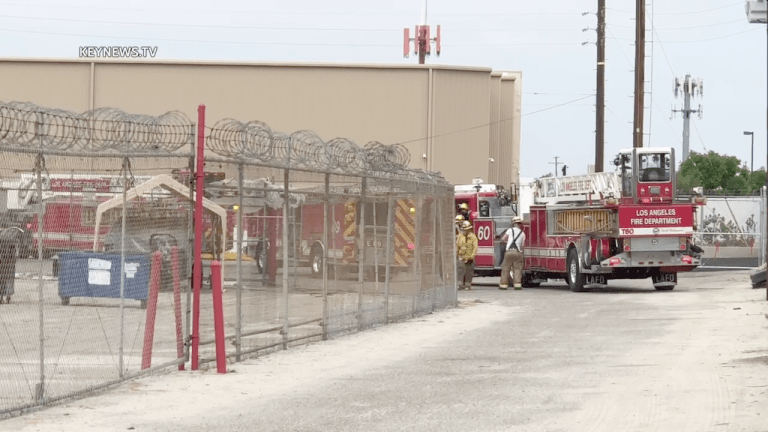 Firefighters Extricate Male Pinned Under Slabs of Granite
Firefighters extricated a 26-year-old male pinned under some slabs of granite at a North Hollywood business on Vanowen Street Tuesday morning.
North Hollywood: On Tuesday, May 11, 2021, around 9:38 a.m., Los Angeles Fire Department responded to a report of an industrial accident involving a trapped patient at an indoor storage and industrial sales facility on the 10700 block of West Vanowen Street. When resources arrived on the scene, they found a 26-year-old male pinned under some slabs of granite. It took firefighters around five minutes to extricate the patient, who was then transported to the nearest trauma center. 
A 50-year-old male worker, at the location, tried to assist in the rescue but ended up becoming the second patient. He was transported to an area hospital with minor injuries, according to Los Angeles City Fire Department Battalion Chief Joe Lopez who was interviewed by Key News at the scene. 
Battalion Chief Lopez said a forklift was used to assist in the rescue operations, but according to people who work at the location, it was not being used during the accident.