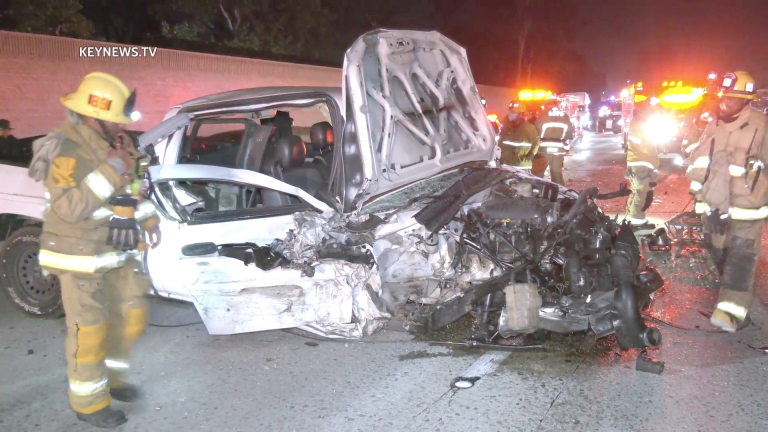 Firefighters Extricate Trapped Man in 5-Vehicle Traffic Collision on 170 Freeway
A man was extricated from his vehicle after a collision involving five vehicles on the 170 Freeway Tuesday night.
Los Angeles: Los Angeles City Fire Department and California Highway Patrol responded to a five-vehicle traffic collision on the 170 Freeway at Sherman Way. LAFD used heavy equipment to free a man that was trapped inside his vehicle. He was transported to a local hospital. California Highway Patrol is investigating the accident.
Keith Johnson Photojournalist, Key News Network