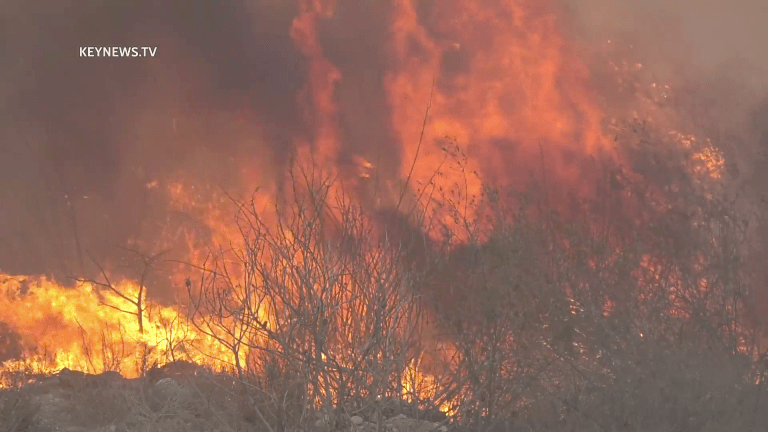 Firefighters Gain Control of 4-Acre Irwindale Brush Fire
Los Angeles County Fire Department reported forward progress of brush fire in Irwindale has been stopped, nearby homeless encampment evacuated.
Irwindale: Los Angeles County Fire Department personnel responded to a full 1st alarm two-acre brush fire at around 3:45 p.m. Monday, Oct. 4, 2021, at West Foothill Boulevard / San Gabriel River area. The fire spread to approximately four acres, with firefighters making good progress, reported LACoFD. A homeless encampment in the area was evacuated due to the fire.
Around 5:30 p.m., LACoFD reported forward progress of the fire had been stopped. Ground crews as well as air support were utilized to quickly contain the fire. According to an LACoFD update, crews will remain on the scene conducting "mop-up" to ensure all remaining hotspots are fully extinguished.