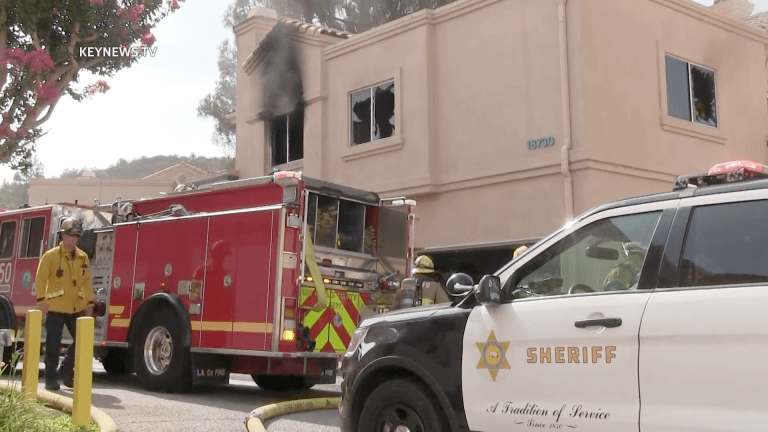 Firefighters Quickly Extinguish Santa Clarita Apartment Fire
Firefighters quickly extinguished an apartment fire on Vista del Canon Saturday morning.
Santa Clarita: A fire at a Santa Clarita apartment was quickly extinguished by firefighters on Saturday morning. 
Emergency responders received reports of an apartment fire on the 18700 block of Vista Del Canon in Canyon Country around 9:27 a.m. Saturday, July 24, 2021, according to Los Angeles County Fire Department officials. While firefighters were inside the property, they located a handgun and notified Sheriff's deputies at the scene. LACoFD and the Los Angeles County Sheriff's Department will continue their investigation.
Oscar Sol Photojournalist, Key News Network