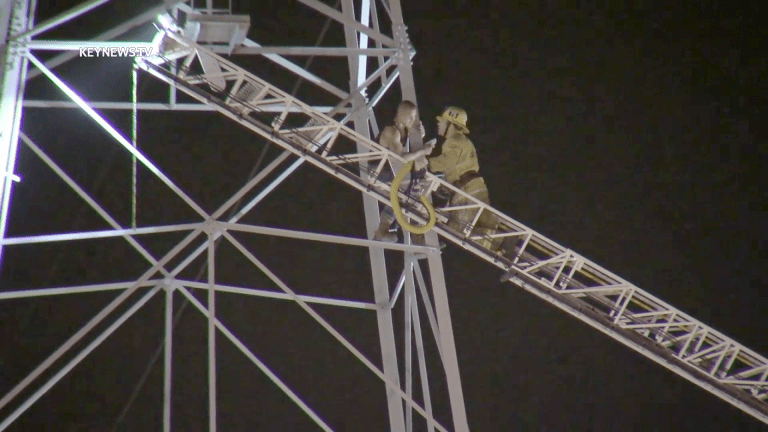 Firefighters Rescue Distraught Man off High Voltage Tower
A distraught man was rescued by firefighters off a high voltage tower in Mission Hills early Thursday morning.
Mission Hills: A distraught man was rescued by Los Angeles Fire Department firefighters shortly after midnight Thursday, Nov. 18, after climbing a high voltage tower on the 15100 block of West Rinaldi Street. Firefighters deployed an air bag to protect the man in case he fell, and extended a ladder to the man to help him off the tower.
The man, in his early thirties, finally came down from the tower. The Department of Water and Power responded to the scene as well, but it is not known if the power line was de-energized during the incident.