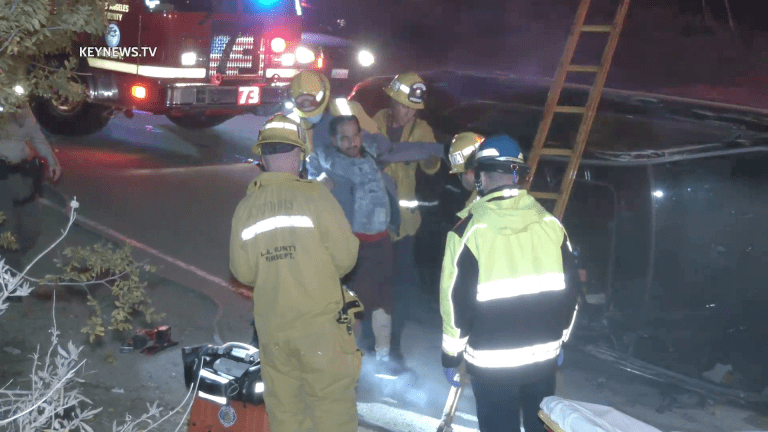 Firefighters Rescue Driver Through Window of Overturned Vehicle
Firefighters free a man through the window of an overturned vehicle early Friday morning on Sierra Highway in Newhall.
Newhall: Los Angeles County firefighters freed a man stuck in a vehicle on its side by helping him out of the window. California Highway Patrol, Los Angeles Police Department and Santa Clarita Valley Sheriff's deputies were called to help handle the incident. The driver was transported to a local hospital with minor injuries. The incident was reported around 12:52 a.m. Friday, Nov. 5, on North Sierra Highway under the 14 Freeway. 
This story will be updated if more details become available.