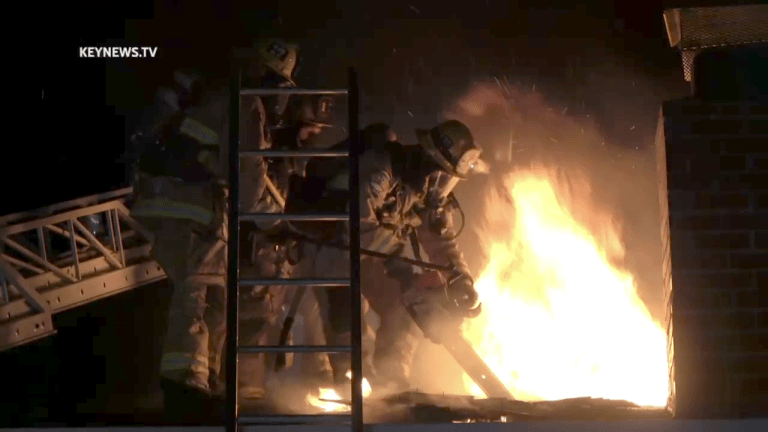 Flames Engulf Second Floor of a Long Beach Home, 1 Resident Treated for Smoke Inhalation
One resident was treated for smoke inhalation from a fire that engulfed the second floor of a home on Coralite Street, and one person was reportedly apprehended for suspected arson.
Long Beach: Around 10:40 p.m. Wednesday, June 16, 2021, Long Beach Fire Department responded to a reported structure fire on the 7100 block of Coralite Street. First arriving units found heavy fire showing from the second floor of the residence and quickly attacked the fire. One resident was treated at the scene by Long Beach Fire Paramedics for smoke inhalation. One person at the scene was reportedly placed under arrest by authorities for suspected arson. No other injuries were reported.
Kraig Cuico, Key News Network