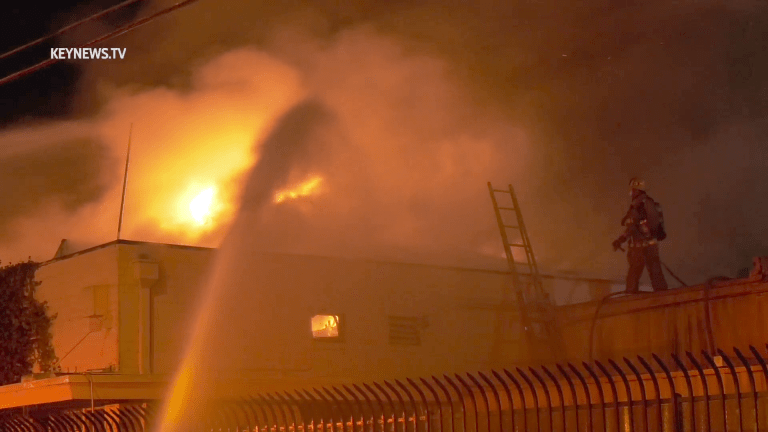 Flames Ripped Through a Warehouse in East Los Angeles
Firefighters fought the second-alarm warehouse fire in defensive mode late Thursday night on East Olympic Boulevard.
Los Angeles: At 11:13 p.m. Thursday, Mar, 11, 2021, a call went out to Los Angeles County Fire District 9 regarding a warehouse fire on the 4600 block of E. Olympic Boulevard in East Los Angeles. When crews arrived at the scene, they called for a defensive attack on the second-alarm structure fire. No injuries were reported. The cause of the fire is under investigation.
​
Jack Reynolds Photojournalist, Key News Network