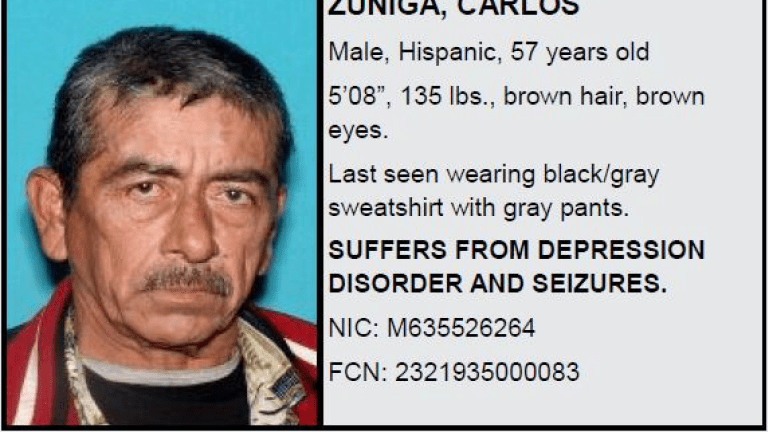 *FOUND* Sheriff's Department Seeking Help in Locating Pico Rivera Missing Man
Request for assistance in locating Carlos Zuniga.
Los Angeles County: Monday, Dec. 16, 2019, the Los Angles County Sheriff's Department is seeking the public's help in locating Pico Rivera resident, Carlos Zuniga, a 57-year-old Hispanic male, 5 feet 8 inches tall, with brown hair and brown eyes. Mr. Zuniga requires regular medication and suffers from depression disorders and seizures. He was last seen at his residence on the 8200 block of Telegraph Road in the city of Pico Rivera.
See bulletin below from the LA County Sheriff's Department for ways to make contact if you have any information regarding the location of Carlos Zuniga.
​
​
​