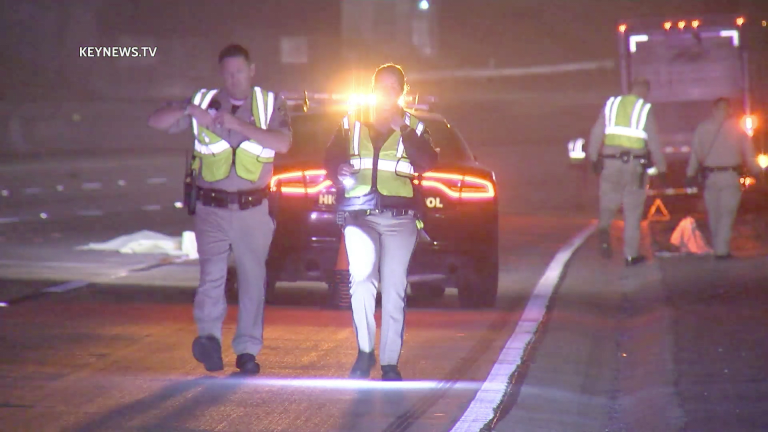 Freeway Pedestrian Fatality in Lincoln Heights
A pedestrian was fatally struck on the Northbound I-5 early Thursday morning in the Lincoln Heights area of Los Angeles.
Lincoln Heights: At 2:23 a.m. Thursday, Nov. 4, the driver of a tractor-trailer called 911 to report he had struck and possibly killed a pedestrian on the Northbound I-5 at Broadway. California Highway Patrol and Los Angeles Fire Department responded and located the victim between the number 3 and 4 lanes just south of Broadway. 
CHP officer Daly stated during an interview at the scene that multiple vehicles had struck the victim and continued without stopping. If anyone was in the area at the time, they are urged to contact the CHP Central office with information relating to the incident. The age and gender of the victim is not known at this time due to the severity of injuries. LA County Coroner responded to the location. All lanes of the Northbound I-5 at Broadway were closed for an unknown duration.