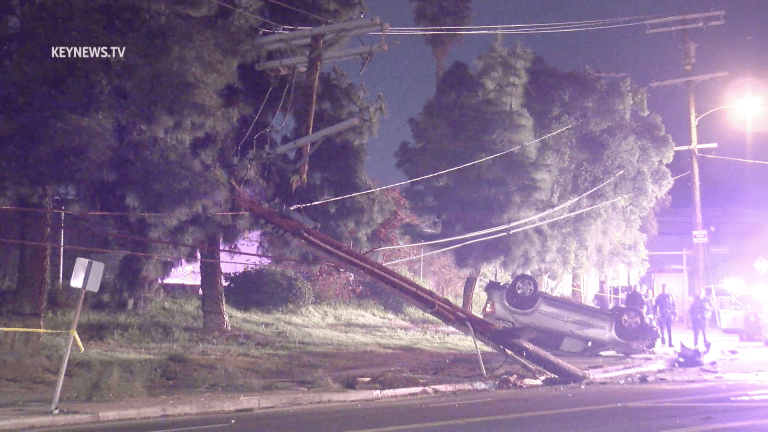 Glassell Park Vehicle Rollover Collision Shears Power Pole in Two
SUV rollover sheared a power pole in two and from its base on N. San Fernando Road Wednesday night.
Glassell Park: A compact SUV rolled through a power pole shearing the pole in two and from its base Wednesday, Mar. 17, 2021, around 10:01 p.m. The incident, which occurred on the 2900 block of North San Fernando Road, prompted the response of the Los Angeles Fire Department and the Los Angeles Police Department to the location. Firefighters responded and located an overturned vehicle with no victims. The SUV had rolled over, crashing through the power pole on the south side of San Fernando Road. The top part of the pole was suspended in the air held by the high voltage wires. LAPD Traffic Division is handling the investigation, and DWP for the power side had been requested.
​
Zak Holman Senior Photojournalist, Key News Network