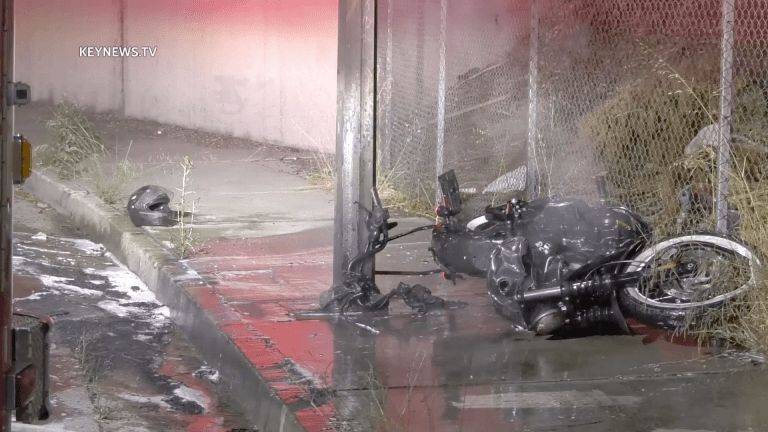 Glendale Fiery Motorcycle Crash Leaves Rider in Critical Condition
A motorcyclist is in critical condition after a fiery motorcycle crash on North Glendale Boulevard early Wednesday morning.
Glendale: Around 3:05 a.m. Wednesday, June 9, 2021, the Los Angeles Fire Department responded to a single vehicle motorcycle crash on the 1900 block of North Glendale Boulevard. When LAFD arrived on the scene, they found the motorcycle on fire with the victim. The victim was transported in critical condition and per radio traffic may have succumbed from his injuries on the way to the hospital. LAPD is investigating the crash. This article will be updated if more information becomes available.
Jack Reynolds Photojournalist, Key News Network