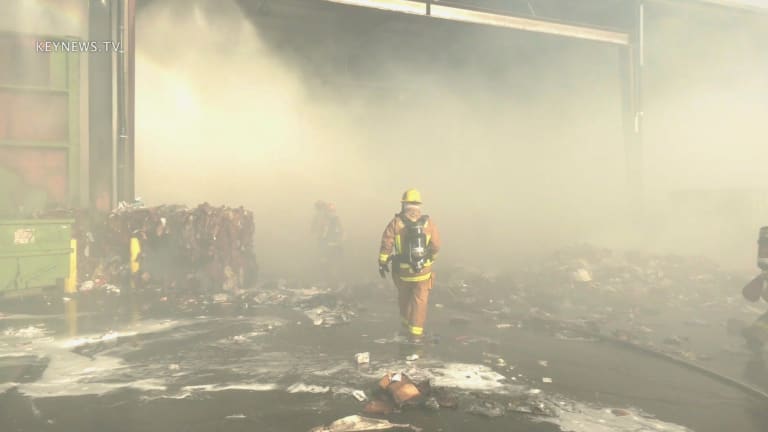 Heavy Smoke Challenges Firefighters at Glendale Recycling Center Fire
Glendale Fire Department battled heavy smoke to extinguish a trash fire at recycling center.
Glendale: At 2:13 p.m. Saturday, Jan. 9, 2021, Glendale Fire Department responded to a reported fire at the City of Glendale Recycling Center on the 500 block of W Chevy Chase Drive. Upon arrival, firefighters found burning trash in one stall of the recycling center that was held in check with sprinklers and a block wall around the burn area. Firefighters were challenged by heavy smoke caused by the fire. Glendale PD assisted by closing Chevy Chase Drive. The cause of the fire is under investigation.
​
Keith Johnson Photojournalist, Key News Network