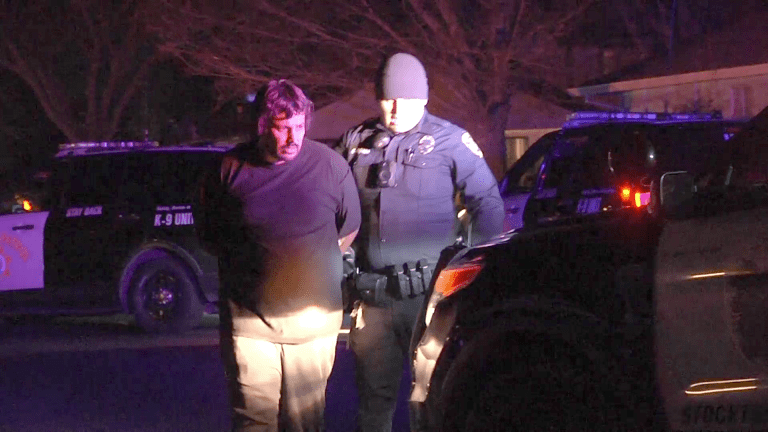 High Speed Motorcycle Pursuit Begins in Ceres, Ends in Stockton
Pursuit suspect taken into custody by Stockton Police officers.
Stockton: Ceres Police Officers attempted to stop a motorcyclist for traffic violations at around 9:00 p.m. Friday. The motorcyclist did not stop and a pursuit began heading toward Modesto at high speeds. Shortly after, the pursuit continued onto northbound Highway 99. The Stanislaus County Sheriff helicopter followed the motorcycle into San Joaquin County where CHP officers continued the pursuit. The motorcyclist exited the highway in North Stockton where he attempted to hide. He was arrested by Stockton Police officers on the 100 block of West Lincoln Road.
​
Gaby Muro Photojournalist, Key News Network