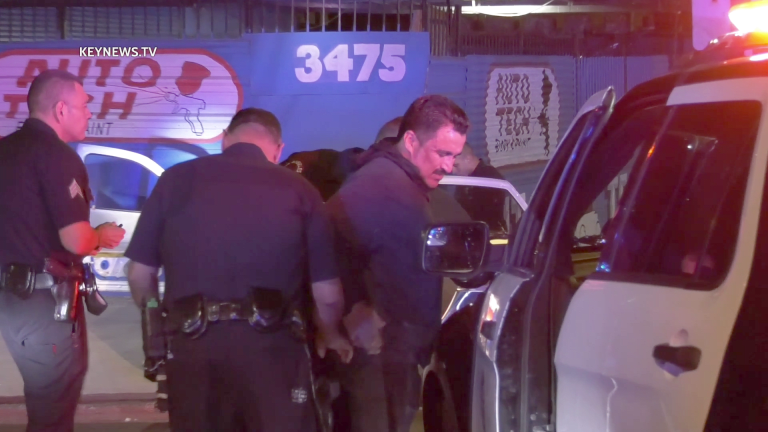 High-Speed Pursuit of Stolen Vehicle
A high-speed pursuit came to a crashing end at the intersection of Brynhurst and Slauson early Wednesday.
Los Angeles: Around 4:30 a.m. Wednesday, Apr. 14, 2021, Los Angeles Police were in pursuit of a stolen vehicle out of the Central-Alameda area. The suspect jumped on the Westbound 10 Freeway to the Southbound 405 Freeway at 105 mph to evade police, then exited off Crenshaw from the Eastbound 105 Freeway. After approximately 30 minutes, the suspect crashed his vehicle at Brynhurst and Slauson Avenue and was taken into custody.
​
Jack Reynolds Photojournalist, Key News Network