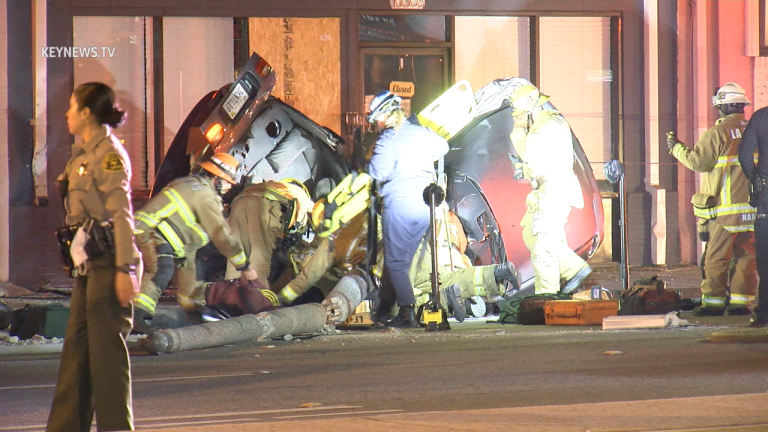 High Speed Vehicle Crashes into Light Pole in Inglewood
One person is ejected, one trapped for 45 minutes after a high-speed collision with a pole Wednesday in Inglewood.
Los Angeles: A compact sedan struck a pole near the intersection of Hawthorne Boulevard and W 103rd Street. The vehicle, which was traveling at a high rate of speed southbound on Hawthorne Boulevard, lost control and struck a light pole early Wednesday morning. The vehicle overturned and came to rest on its side, with the light pole halfway through the vehicle. One male victim was ejected upon impact. The second victim was trapped for approximately one hour, while LA County Fire worked to extricate them. Both victims were taken to a local area hospital in unknown condition. Inglewood PD was at scene handling the investigation. A witness stated off camera they heard possible street racing in the area prior to the collision. Key News interviewed Battalion Chief from LA County Fire which is included in the footage.