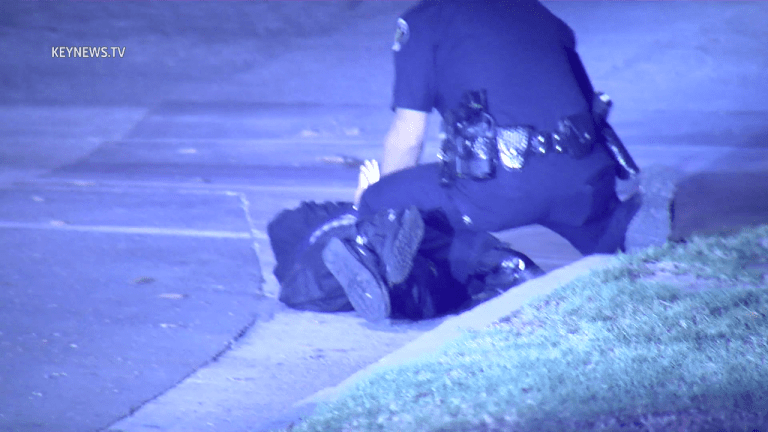 High Speed Vehicle Pursuit Ends with 3 Suspects in Custody in San Marino
Suspects in custody after high speed pursuit, then fleeing on foot.
San Marino: A firearm was still outstanding this morning after a pursuit ended at 12:45 a.m., Saturday, near the intersection of San Marino Avenue and Euston Road. Three suspects led CHP on a high speed pursuit at speeds of over 135 mph. The pursuit came to an end when the driver lost control of their vehicle after striking a curb. CHP took all three suspects into custody after they fled the vehicle on foot.
​
Zak Holman Photojournalist, Key News Network