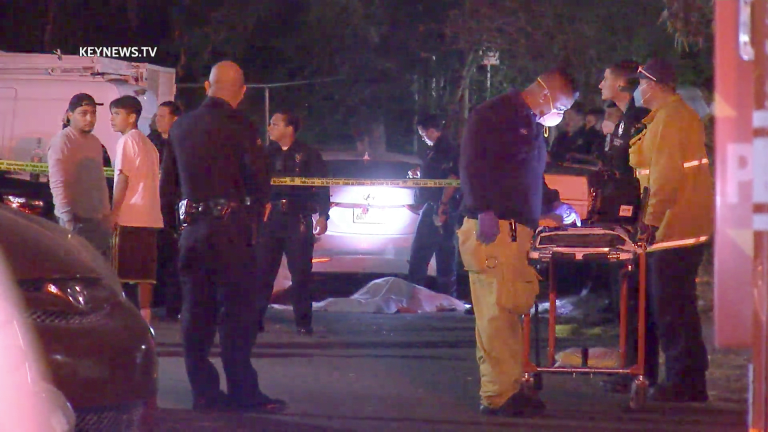 Highland Park Double Homicide (GRAPHIC)
Two persons were fatally shot on South Avenue 50 early Thursday morning.
WARNING: Video is classified as Graphic Content
Highland Park: Two persons were shot and killed on the 200 block of South Avenue 50 at 2:55 a.m. Thursday, May 20, 2021. Gunshots were reported initially near the intersection of Avenue 50 and Echo Street. The victims were found shot behind their vehicle at the dead end on Avenue 50 at the 110 Freeway. 
Los Angeles Police Department and Los Angeles Fire Department responded to the location and found the victims unconscious and not breathing. Paramedics pronounced the victims deceased at the  scene. Witnesses stated off camera they observed a silver sedan fleeing the area after the shooting. They believe the victims were chased into the alley before the shooting occurred. LAPD Northeast Division is handling the investigation.
Zak Holman Senior Photojournalist, Key News Network