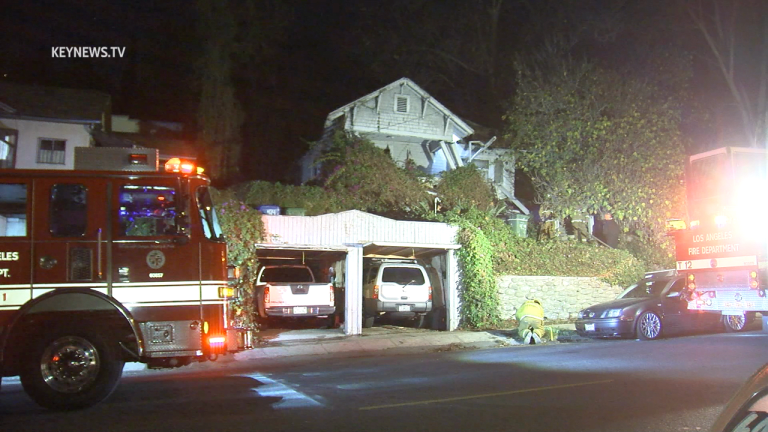 Highland Park Home Slides off Foundation
LAFD safely removes elderly woman who was inside home that slid off foundation.
Los Angeles: A home on the 400 block of N Avenue 54 in Highland Park slid off its foundation at approximately 3:29 a.m. Monday. A man in his 60s and his elderly mother in her 80s were in the home when it slid. LAFD responded to the scene and employed a litter basket operation to extricate the elderly woman from the home. The home is expected to be red-tagged by Department of Building and Safety. Department of Water and Power and SoCal Gas responded to handle utilities. LAFD Captain Marcues Toledo, who was interviewed by Key News Photojournalist, stated that the litter basket was the safest way to extricate the elderly woman due to obstacles around the home. The litter basket, or rescue basket, is often used in water rescues. Captain Toledo also stated that the home slid due to foundation erosion, but the exact cause is not known at this time.
​
Zak Holman Photojournalist, Key News Network