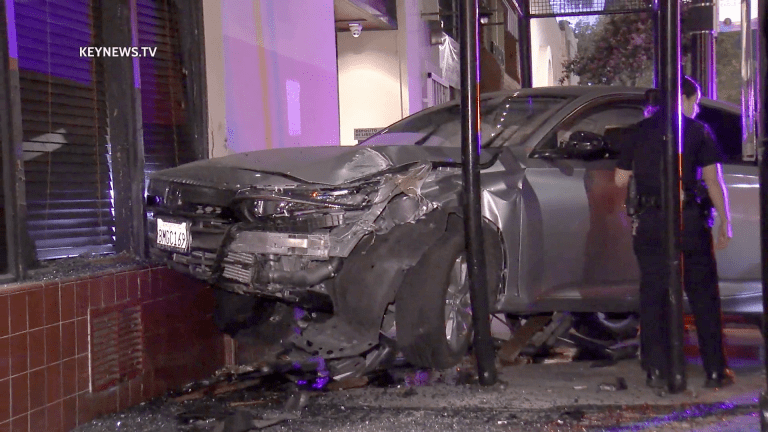 Highland Park Pursued Vehicle Evades Police Then Crashes into Building
A pursued vehicle that evaded officers briefly, crashed into "The Greyhound Bar and Grill" Tuesday night in Highland Park.
Highland Park: Los Angeles Police Department Northeast Division officers initiated a pursuit with a stolen sedan around 11:30 p.m. Wednesday, Sept. 1, in the area of Monte Vista Street and North Avenue 53. The suspect vehicle was able to evade officers briefly and the pursuit was terminated at 11:32 p.m. 
At the same approximate time, a call involving a vehicle versus building was dispatched at the intersection of North Avenue 56 and North Figueroa Street. Officers responded to that location and found the silver sedan they had been pursuing,  crashed into the side of "The Greyhound Bar and Grill." The sedan went through a bus stop and into two windows of the business. The owner of the establishment off camera said,"The business is normally opened, but happened to be closed tonight because one of the staff members tested positive for COVID-19 the day prior." 
The suspect driving the stolen sedan fled southbound from the location and is currently outstanding.