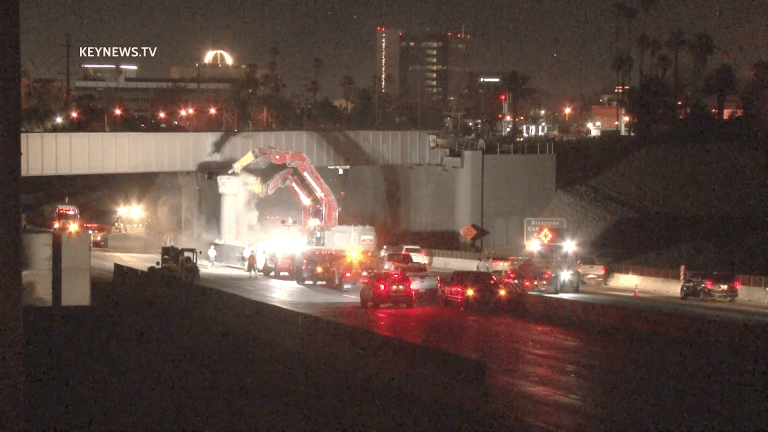 Highway 91 Closed for Bridge Demolition
Bridge demolition, part of the 91 Pachappa Underpass Project, shuts down Westbound Highway 91.
Riverside: From 10:00 p.m. Saturday, July 10 to 8:00 a.m. Sunday, July 11, 2021, Westbound Highway 91 was shut down from 14th Street to Madison for the demolition of a railroad bridge as part of the state route 91 Pachappa Underpass Project. Traffic was detoured onto city streets causing heavy delays for motorists and emergency vehicles.
The closures continue through the end of July in the nighttime hours to allow crews to safely dismantle the Pachappa bridge. More information regarding the project can be found here.
Eric Lentz Photojournalist, Key News Network