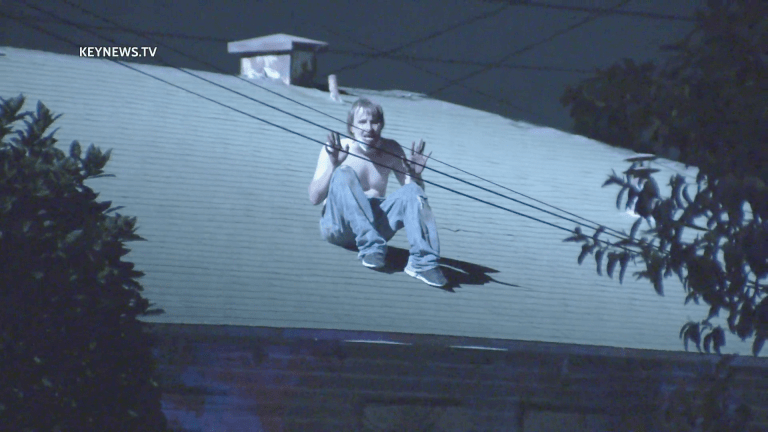 Historic South-Central Burglary Suspect Escapes to Rooftop
A burglary suspect who escaped onto a roof after being chased by neighbors, was transported to hospital for evaluation.
Historic South-Central Los Angeles: A man was located on a roof early Monday, Apr. 19, 2021, at 3:10 a.m. on the 300 block of East 33rd Street and Trinity Street by Los Angeles Police officers searching the area for a burglary suspect. The man, who neighbors chased through the streets of South-Central, was located by officers on the roof of an abandoned building.
The man remained on the roof, refusing to come down, for approximately one hour before surrendering to officers. Neighbors stated off camera that the suspect had attempted to break into three homes in the area before they chased him to the rooftop where he was located by police. The suspect, a man in his early thirties, was possibly suffering from a drug overdose. He was transported to a local area hospital to be evaluated, but remained in police custody. The incident occurred in Newton division, but Hollenbeck division officers were handling the incident.
​
Zak Holman Senior Photojournalist, Key News Network
​