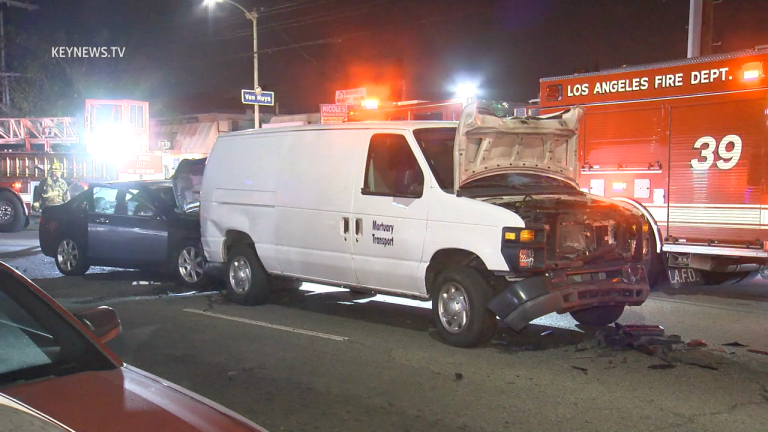 Hit-and-Run Driver Flees on Foot After Crashing into Mortuary Transport Van
Hit-and-run driver crashes into a mortuary van transporting two bodies in Van Nuys.
Van Nuys: A mortuary van transporting two bodies was rear-ended by a hit-and-run driver who was possibly DUI near the intersection of Hazeltine and Vanowen. LAFD responded to the four car collision at 14118 Vanowen Street on Sunday, January 3, 2021 at 7:01 p.m. When units arrived, they located two vehicles which remained at the scene. Of the four vehicles involved, two left before first responders arrived, and the driver of the sedan that rear-ended the mortuary van fled on foot leaving their car at the location. The mortuary service requested a second van to respond to transport the deceased from the crash site to their destination. LAPD Valley Traffic is handling the investigation.
​
Zak Holman Photojournalist, Key News Network