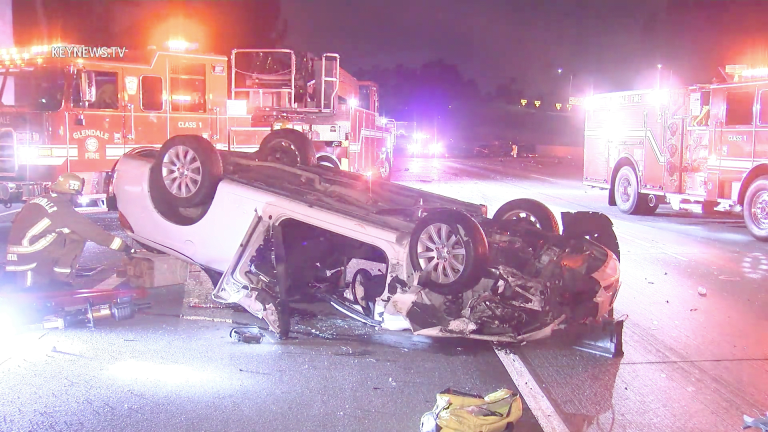 Hit-and-Run Rollover Injury Collision on the 134 Freeway (GRAPHIC)
Woman seriously injured in a hit-and-run rollover collision involving 4 vehicles.
WARNING: Video is classified as Graphic Content
Glendale: A woman who was trapped and then extricated from her vehicle by Glendale Fire Department was transported in serious condition after her vehicle rolled on the Eastbound 134 Freeway at the Glendale over crossing. Four vehicles were involved in the collision which was initially reported at midnight, Wednesday, Mar. 10. A compact pick-up truck was also involved with severe damage, but the driver of that vehicle fled on foot from the location before first responders arrived. Glendale Fire and CHP are handling the investigation.
​
Zak Holman Senior Photojournalist, Key News Network