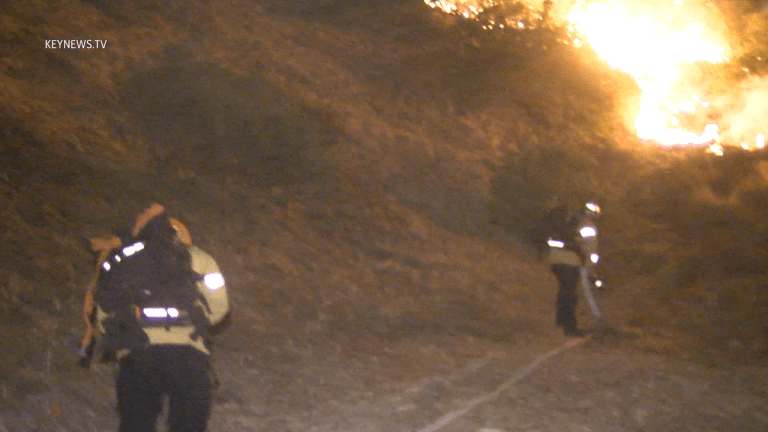 Hollywood Cross Brush Fire in Hollywood Hills
A small brush fire burned up to the Hollywood Cross in the Hollywood Hills Saturday night.
Los Angeles: At 11:29 p.m., Saturday, LAFD resources responded to a reported brush fire at the Hollywood Cross on the hill at 3200 N Barham Boulevard in the Hollywood Hills. LAFD dispatched air resources and hand crews to aggressively attack the approximately one acre fire. According to LAFD, there were two separate areas burning. 42 firefighters were at the scene to extinguish the flames and mop up any hot spots. Knockdown was achieved at approximately 12:20 a.m.Sunday. No injuries were reported, and no structures were damaged. Cause of the fire is under investigation.
​
Zak Holman Photojournalist, Key News Network